The A-Word (The Sweet Dead Life #2)
Behind 272 Pages
Released: May 2014
Genre: Paranormal, Romance
Publisher:
SOHO Press
Buy Me:
Amazon
| Book Depository | Fishpond
At the Other End:
Jenna Samuels is about to turn fifteen. It's been almost a year since her stoner brother, Casey, bit the dust. Almost a year since he returned as her guardian angel, along with his "angel boss," Amber Velasco, the hot twenty-something former EMT. Almost a year since Casey and Amber used up their one-time-only angel power of flight to save Jenna from the evil Dr. Renfroe, swooping down to catch her as she tumbled off the balcony at the Houston Galleria. In short, a lot of A-word shenanigans and a mostly happy ending.
Except now Casey's begun to wonder why he's still hanging around—not that he minds protecting Jenna. She's a handful, but there's got to be a bigger picture, right? Something to distract him from his on again/off again, doomed relationship with cheerleader Lanie Phelps, who has no idea her boyfriend is, well, dead. After all, he can't use his angel wings anymore. Neither can Amber.
Enter Bo Shivers, Amber's "angel boss"—a mysterious A-word guy Jenna and Casey didn't even know existed. Whiskey-guzzling. Handsome in a grizzled way. Unpredictable. Okay, make that crazy. Bo lost his angel wings in an earthly flight a long, long, long time back—and he's been a thorn in Angel Management's side ever since. But Bo knows something is coming. Something big. Something that was worth forfeiting wings for Jenna… something that might just change everything for everyone.
What's Next:
The Sweet Dead Life #1)
Behind 244 Pages
Released: May 2013
Genre: Paranormal
Publisher:
SOHO Press
Buy Me:
Amazon
| Book Depository | Fishpond
At the Other End:
"I found out two things today: One, I think I'm dying. And two, my brother is a perv …"
So begins the diary of Jenna Samuels, who is having a very bad year. Her mother spends all day in bed. Dad vanished when she was nine. Her older brother, Casey, tries to hold together what's left of the family by working two after-school jobs—difficult, as he's stoned all the time. To make matters worse, Jenna is sick. Really sick. When she collapses one day, Casey tries to race her to the hospital in their beat-up Prius and crashes instead.
Jenna wakes up in the ER to find Casey beside her, looking pretty good. Better than ever, in fact. Downright… angelic. The flab and zits? Gone. Before long, Jenna figures out that her brother didn't survive the accident at all, and she isn't just sick; she's being poisoned. Casey has been sent back to help Jenna find out who's got it out for her, a mystery that leads to more questions about their mother's depression and their father's disappearance.
_______________________________________________________________
_________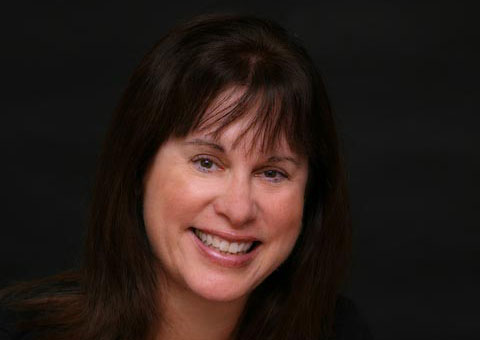 Author Bio:
Joy Preble is the author of the popular and highly acclaimed
Dreaming Anastasia
series. A former English teacher, Joy grew up in Chicago and is a graduate of
Northwestern University. She is now a full time writer and lives with her family in
Texas, where she has learned to say "y'all" without any hint of irony. A tireless
advocate for literacy and great books, she is at the center of the all-important
Texas YA scene.
Find Joy:
Website | Twitter | Facebook
Interview:
1. Where have we seen you before? (previous projects/works)
Many readers know me best from my DREAMING ANASTASIA series (Sourcebooks). Those were my first YA novels ever -- my first books ever-- and that was my start as an author. It's paranormal romance meets the Romanov family and Russian fairy tales, primarily a retelling of Baba Yaga and Vasilisa the Brave. The series still gains lots of fans, which is awesome. Something about that dark Russian history plus the Anne/Ethan romance just keeps people reading. And of course last year, there was THE SWEET DEAD LIFE, to which this year's A-WORD is the sequel. (Soho Press)
2. What goes through your mind after your novel has been on sale for the first week?
Ha! It's a wild mixture. Sometimes it's wow! Sometimes I feel like dancing. And other times I'm simply already caught up in the next project. With my very first book, I would go to the bookstore every day and peek at it. I am still totally jazzed to see my books on the shelves, but it's a bit normalized now.
3. What inspired you to write this novel?
Well, in this case, THE A-WORD is the sequel to THE SWEET DEAD LIFE. The series idea was a collaboration between me and my Soho Press editor. So the general idea of girl's stoner brother comes back from fatal car accident as her guardian angel and together they solve a vast mystery, was where we started. After that, I found that I really love writing a sibling story, really loved writing it set in Texas, and that I was very much exploring the big , magical questions of the universe alongside the mundane of the every day stuff like breakfast tacos and high school football. I see life through a pretty quirky lense, so writing these books has been so much fun!
4. What do you think about when getting/seeing negative reviews?
After awhile, you take them with a grain of salt. I've been lucky that the good pretty much outweighs the bad. And honestly, 'bad' is rather subjective: Sometimes a reviewer will write what they don't like, followed by "But I couldn't put it down and can't wait for the next one." Or those of us who write YA or MG will see a review that says, "Well, if I was a teenager, I think I'd like this." And I think, well, yeah. That's my audience! So mostly I try to do the work, stay true to the heart of my storytelling and improve my craft with each book.
5. How long was the writing/planning process?
Depends on the book. Mostly, I can write a book in 4-6 months, depending on what else is going on. But there is revision and editing and so usually, the full project is more like a year. The reality is, once you're being paid to write, you have a schedule that you have to keep to.
6. What was your reaction to the cover art when you saw it for the first time? Did you have any ideas from the days of writing/inspiration?
Authors, at least this author, usually have very little say so in their covers. I once got an email from an editor that said, "Here's your cover comp. We love it. What do you think?" And so as you can see, there's little room in there to respond anything but GREAT! That said, I have loved the covers for both THE SWEET DEAD LIFE and THE A-WORD. The team at Soho Press actually went back to the drawing board for the TSDL paperback and re-branded it from the hardcover copy so that it would mesh better with the A-WORD cover. And there's so fun and whimsical! I mean let's face it, when you've got all the double-entendres of a title called THE A-WORD (which could be angel or another less nice a-word), you're going to have an awesome fun cover!
7. Any plans for future writing projects? Any being worked on now?
Oh yes! Next year on 4/21/15 (21 April 2015), FINDING PARIS arrives from Balzer and Bray/Harper Collins. It's a dark, twisty mystery, romance with some very big secrets and two sisters (one of which goes missing) and one cute boy and a road trip from Vegas to LA.
And in 2016, a new book from Soho Press, currently titled IT WASN'T ALWAYS LIKE THIS. It's pitched as Tuck Everlasting meets Veronica Mars: A girl, a boy, a fountain of youth, and what happens when you're stuck at 17.
8. Top 5 books
I find it very hard to limit myself. Currently, my top 5 I've read recently are:
Fault in Our Stars by John Green

Where I Want to Be by Adele Griffin

Outlander by Daina Gabaldon

The Truth About Alice (forthcoming in June) by Jennifer Mathieu

We Were Liars by E. Lockhart
9. What book/s from other authors do you wish you had written?
I actually just blogged about this on YA Outside the Lines! I totally wish I had written the entire Outlander series (Scottish Highlanders! Romance! Time Travel! More Romance!) and the entire Game of Thrones series. I am a HUGE fan of both!
10. Why read your novel?
You should read THE A-WORD (and also THE SWEET DEAD LIFE, if you haven't) because it's funny and heartfelt and magical. Because there's an awesomely sweet first romance between sassy narrator Jenna and cupcake-baking football player Ryan Sloboda. (they kiss! they dance together! they get in huge life and death trouble together!) Because it's a sibling story of a sister and her brother who is there for her no matter what, even after he's dead. And because it's set in Texas, home of the quirky, the weird, and chicken fried steaks the size of your head.