So this happened to me for the first time:
and inspired me to write this post. Keep in mind, that I'm not using my experience to showcase it, and tell you not to read his books. You can read whatever you like, I'm not going to convince you otherwise, just because of the things that were said to me. I am merely using this, and showing it, as an example, and to warn you,
in case you plan on reviewing any of his books, remember that this could happen to you by this author, no matter that my situation is currently being resolved.
I know this sort of thing has happened before. I think practically everyone has heard about some form of author-bashing-blogger or blogger-bashing-author comments/posts. But you don't actually understand what you would do, or how it feels until it actually happens to you, no matter how much you know that it's bound to happen eventually. So that's why I'm writing this post to both authors and bloggers. Let's face it, one doesn't start without the other.
Message to all authors:
We are bloggers. We review your novel for FREE. Most of us don't get paid to take the time and read your novel/series and write a review. But we do, and we do it because that's why we love doing it. This is FREE publicity for you. This is a hobby for most of us, and more importantly, this is a personal blog.
No one blogger is going to be the same. Not every single one of us is going to absolutely love your book. Sure, we understand that you do, it's like your baby, but our reviews are our own personal opinion. Not an opinion on you, as an author, or the publisher you are with (if you are with one). This is just ONE opinion of your novel. Some notions (love triangles, insta-love etc) annoy the crap out of some of us, whereas the same thing could be what makes the book others favourite.
Sure, if the blogger is saying something like, "yeah, I hate this author because he/she is a bitch, and now here is my review. Oh, and don't read anything this author has to write ever again, because this author is a bitch blah blah blah," then you know that this isn't your fault, but the bloggers. You will know that a blogger is "bashing" you, because they judge their review of your novel based upon YOU. No matter how much they might like/love it, they will still rate it poorly, just because they have some stupid vendetta against you. Yeah, I know it's not right, but it's not right to be just as dirty back to them. Most of the time, it's better to do a re-read of a review, especially a bad one (if you actually want to look at it). Sure, they might mention your name, but it's most likely rhetorical. The blogger might be wondering why you did it this way, instead of this other way, but unless they are abusing you for it. It is not bashing you, it's merely thinking out loud as to what you might have been thinking when you wrote it. Trying to put themselves in the same mindset as you. They might be questioning why you did it that way, and you know what? You can go ahead and comment, tell them what you were thinking at the time you wrote that scene, but that doesn't mean that you need to abuse them because they are trying to understand where you are coming from.
Honestly authors, if you are arguing to yourself about everything that I have just said, then why are you an author at all? Negative reviews are part of the job description, and you should either avoid negative reviews altogether, or embrace what others have to say about your book! Please remember, that 100% of the time, it is how the reader has perceived everything that has happened in the book, no matter how well you tell it or don't. It's their own personal taste on what they love reading, or hate reading.
As a fellow blogger and lover of books, that doesn't make us have all sorts of supreme power to do and say whatever we want. But you need to remember that, no matter what you thought of a book, good or bad, does not mean that you need to take it out on the author.
After you write a bad review on a book, why not ask yourself after re-reading your review, "is this a review about the book that I read, or the author that wrote it?" If you're answer is author, then you know something is wrong there. Think of it as, you are basically encouraging authors to go to your review and write abusive comments to you. Honestly, that's what you're basically writing in your review, and that's what it will appear to authors.
Don't think that, after you write a review like this, and then the author abuses you personally, that you have to hate the author for all eternity. Remember that YOU put yourself there by attacking the author personally, not writing a review on their book, which is what you are supposed to be doing. If you want to "bash" an author, then call the post author bashing, not review. A bashing is NOT a review.
If you know that you won't like a book, then it's probably best that you don't read it. I declined a review copy of The Break-up Artist by Philip Siegel. Why? Because I despise love triangles, and from the blurb, that is the book was made out to be, one big love triangle. If I did say yes to reviewing it, just because it's a copy not even released yet, I would still be going on and on about these characters that I didn't like because of the love triangle. But, I admitted that I wouldn't enjoy the book. Because you are a book blogger, does not mean that you have to accept every book that comes your way, even if you know you aren't going to like it. If you KNOW that you aren't going to be able to write a good review about the book, and you aren't going to enjoy it, why read it at all? It's wasting your time, as well as making you next to-read book, wait even longer for your attention (Yes, this next book on your pile is dying to be your best friend)
Even though your blog is a personal reflection of you, your thoughts and opinions, you need to remember that you have entered this new universe, full of authors and books, and no matter what, you need to act professional. It doesn't matter that some of us don't earn money from this, and ask why we need to be professional. If you don't agree with that, then remember this infamous saying, "Treat others as you would like to be treated," because why can't that be carried out on your blog?
Really, no matter if you are an author or a blogger, then you need to remember that whatever you say is a representation of your book/blog. Sure, you might be angry and upset over the comment/review, but BE THE BIGGER PERSON. What's the point in sinking down to their level? They are just seeking attention, and by commenting and starting a fight back, you are doing EXACTLY what they want. You will draw attention to them as an author/blogger, then everyone will be curious and go check them out. Do you want them to be popular? Do you want more people to come at you because of something you said back to the ridiculous person who originally left the comment/review? NO.

NO.

NO.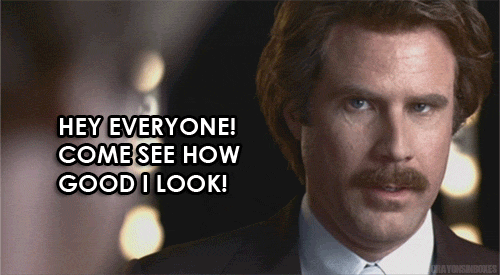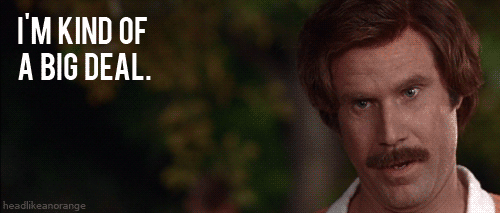 Remember, you have a great support network. Us bloggers stick together, and that doesn't mean authors can do the same thing. If you insult one of us, you insult all of us practically, because we all fall under that web in some way.
You know what? At home, you can rant and rave as much as you like to whoever is near you, your partner, your animals, your books (I'm joking about the books by the way, just.... no). But don't take it online, don't take it to their face (if you know them) and don't threaten them.
Both authors and bloggers are just trying to do what they love. Why try to take that away from them? What do you really wish to accomplish in bashing an author or blogger?
You know what? There are actually things that you can do to try stop it from happening to others.
Go to the publisher. Let them know what is happening, and you deserve some sort of apology from the author/blogger. You know why? The author or blogger that writes/reviews with them are still a reflection on the actual publishing company. If the publishing company doesn't do anything, then why should you write/review for them if they support this type of thing going on? Sure, they might not literally say that they support it, but what do you want to surround yourself with people who really don't give a damn? Do you really want to draw attention to them, and give them credit for actually publishing the novel? You know what, if you don't tell the publisher that this person is saying these things to you, then how will they know that it happens at all? They genuinely do want to help, especially the people within the publishing company that you speak to the most.
If you're an Indie author

, you should know what the right thing is. It's exactly the same thing as above, except all the attention goes to you and your novel, as well as your future works. Do you want all that in jeopardy for some stupid comment you wrote on a negative review, or some stupid bloggers post who wants to make you look bad?
Social Media! That's all the jazz nowadays. Twitter, Facebook etc etc etc. The list of them goes on and on. Get a support network of your friends/followers. Make them aware that this is happening. Get the word out, and it will ultimately warn everyone of what the author/blogger will be like if you happen to come past their novel/blog one day.
Re-Read your posts/comments before posting.

You never know what you might say that could make someone believe you're bashing them. Think about what you've written, and if you're unsure, ask what you would feel like if you were reading that review/comment. Still no? Get a friend to read it over for you. You never know when you could be starting a author/blogger bashing, and not even realize it.
What do you all think? Let me know if you agree or disagree with anything I've said to both authors and bloggers. Check out my review for the bashing I received and tell me what you think about if the comment was deserved or not.