With thanks to the amazing Kelly at Diva Booknerd, I've been tagged in the Chocolate Book Tag. So without delay...
TIP! Keep on the lookout for the word 'bookmark'. This link will take you directly to the bookmark to download :)


Dark Chocolate
A book that covers a dark topic.
I've got two for this (I couldn't decide):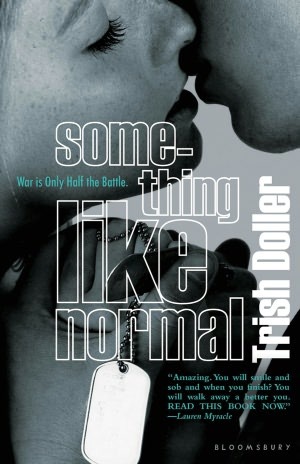 Something like Normal by Trish Doller
This is a quick read, but nevertheless, it is an emotional warpath, and something that you definitely don't want to miss. It deals with Travis' struggle with returning home from Afghanistan, dealing with his family, psycho ex-girlfriend, new girl Haley, and the death of his best friend while in the war.
Searching for Sky by Jillian Cantor
I just recently read this one, and it honestly, makes you look at our world in a whole new perspective. You see the faults in our world, and you question our most basic necessities from seeing it through Sky's point of view, as well as her struggle to fit into our world and return home to Island with River. An emotional rollercoaster that left me in tears at the end, and screaming at the people that are supposed to help her.
White Chocolate
Your favourite light hearted / humorous read.


The List: A Love Story in 781 Chapters by Aneva Stout
Oh this book is hilarious! It's a great pick-me-up and a very short read. This book is written in a list format. I'm not kidding, they are numbered multiple choice points, hence, 781 chapters is actually 781 multiple choice points. I laughed at some of the answers that were written, especially because of how true they are. The style of this book is witty and very clever. It's not necessarily a book, but the length of a novella, coming in at 94 pages.
Milk Chocolate
A book that has a lot of hype that you're dying to read.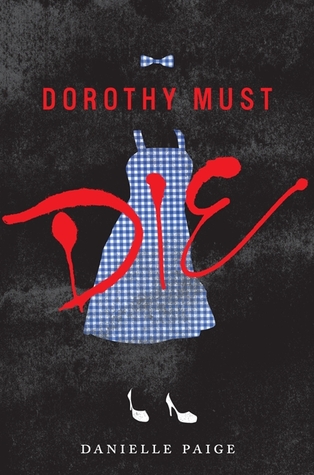 Dorothy Must Die by Danielle Paige
GAWD. Who hasn't heard of how amazingly awesome this is! *grabby hands to the MAXXX*
NEW! BOOKMARK
Chocolate with a caramel center
Name a book that made you feel all gooey in the middle while reading.

Sorry, breaking the rules again (wait? is there a rule about picking more than one??)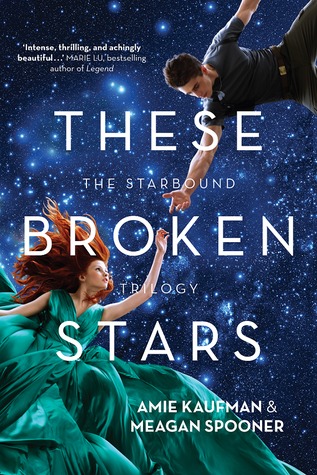 These Broken Stars by Amie Kaufman & Megan Spooner
Tehehehehehe, these two characters are the cutest! A great love story, that made me all soft inside. It made me cry, it made me laugh, and it had me guessing the whole way through.
BOOKMARK


Captivate by Vanessa Garden
When you find out that this book really isn't the kind of paranormal as you thought, all I thought about was Miranda's stuggles to escape, as well as ending up falling in love with Marko. I even took part in a dreaded love triangle that I made up myself >.< I....... I just....... I am ashamed of myself..... stupid love triangle. I have fallen for this book, and it left me feeling things that I haven't before.
Wafer Free Kit Kat
Name a book that surprised you lately.
Dangerous by Shannon Hale
All I can say to this one is SAY WHAAAAAAT. This one completely took me out from under. I had no idea what I was getting myself into with this one. To make it even more whoaaaa, I'm still reading it, and will have no idea what to expect from the rest of it. EDIT. Ok, I'm on part three of the book and I'm still like, WHAT THE FUCK.....
Snickers
A book that you are going nuts about.
Mall Rats series by Lily Herne
I think I've probably drilled into your brains with how much I LOVE this series. Haha what can I say about this amazing series that I haven't said before? If you haven't picked up this series yet, you better! It's a breath of fresh air, when you think it's just another zombie story.
Hot Chocolate with marshmallows
What book would you turn to for a comfort read?


Son of the Shadows by Juliet Marillier
This is my favourite author, and my favourite book of hers. I have read this countless times, and I still love it as much as when I first read it. If not this one, then you can't go wrong with Juliet Marillier's, Wildwood Dancing or Daughter of the Forest.
BOOKMARK
Box of Chocolates
What series have you read that you feel has a little something for everyone?
Blue is for Nightmares series by Laurie Faria Stolarz
I've been reading this series for years! Seriously, it's been years and I still haven't gotten over this series. No matter how many times I read it, I still love it, and still go on the same emotional rollercoaster that I had years ago. This series has everything. It's got modern day spells (that actually are believable), mystery, love, suspense, action. The list just keeps going!
Who I'm tagging...