We Were Liars
Released: 1 August 2014
Genre: Contemporary, Suspense, Mystery
Publisher:
Allen and Unwin Australia
Buy Me:

Book Depository | Fishpond
At the Other End:
A beautiful and distinguished family. A private island.
A brilliant, damaged girl; a passionate, political boy.
A group of four friends - the Liars - whose friendship turns destructive.
A revolution. An accident. A secret.
Lies upon lies.
True love.
The truth.
We Were Liars
is a modern, sophisticated suspense that will leave you reeling.
Read it.
And if anyone asks you how it ends, just LIE.
Bookmarks!
________________________________________________________________________
Heartbreaking, beautiful and full of shocks and surprises you don't see coming. One of the best books this year, by far.
Behind the 240 Pages
Ok, so before I read this book, I avoided reading reviews because I heard a few people talking about how the book turned out a lot better, because they didn't know exactly what to expect from the book. So I didn't, and it made this book so much better. This might be a short review, but this review won't spoil anything, and I'm going to try write it as a review I would have read before I even read this book (if that makes sense).
Even though this book isn't set in New York, or is anything like the characters or plot of Gossip Girl, it still came to mind because of who the characters in this book were, and who the characters in GG are. Rich. Socialites (well, the mothers anyway). They go on rich holidays, they OWN an island, and the parents are obsessed with possessions. So, you're getting GG gifs :D


I started this book not expecting anything, and this is how I came out of the book:
and there was also this....
and this is how I am now, two weeks after I finished....
I don't even want to try and describe my feelings right now, there are no words. So let me describe everything else...
I absolutely loved the writing style in this book. It was different, and it suited the main character so much, especially when she first introduces us to her family. We KNOW from the writing that they are important, they are THE Sinclair family. Words to the wise, when you read this book, as you get towards the end, just make sure to read everything carefully, make sure you completely take the words in, because you will get confused for a minute or two. Actually, take all the words in, a massive breath of words! The style isn't beautiful in the a Cayla Kluver way, but it's blunt yet descriptive and poetic while being (half the time) 3 or 5 words to a paragraph. It gives you a more real sense to the main character that you hardly get from most books nowadays. I know that half of the people who read this book, probably won't like it, but I did, and it takes a little to get used to.
I loved the blurb. It's so vague, and it makes me want to read the book without giving too much away, yet sucking you in at the same time. It's exactly the kind I like.
Even though this book is only really short, it is seriously the perfect size. It's weird because I don't wish that there were more pages in this book, because every single page had a meaning to the story. None of it was fluff. None of it was boring, or could have been cut out. It was perfection, and I devoured every single word.
I loved the characters. I guess I related to this a lot because my boyfriend is Indian-Fijian, and coming from an Italian-Maltese family, I understand, A LOT, where Cady and Gat are coming from and the troubles their family has of accepting them. The Liars (cousins Mirren, Johnny, Gat (basically a family friend) and Cadence) only see each other on the Summer holidays at their family's private island. The whole book is either about being on the island on their Summer holidays together, or it's Cadence wishing that she was there with her cousins and Gat.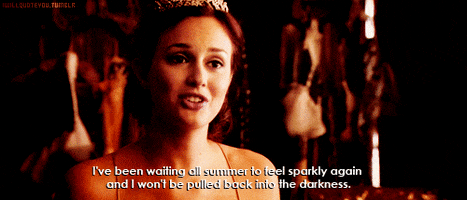 You won't see the ending coming. It was everything you would want in a stand-alone. When you finish this book, everything literally, falls into place. It was perfectly written, with a perfect plot, and had a perfect executed ending.
I will leave this review at this:
"There's not even a Scrabble word for how I'm feeling right now…"
________________________________________________________________________
Emily Lockhart is the author of eight YA novels including
The Disreputable History of Frankie Landau-Banks
, a Michael L. Printz Award Honor Book, a finalist for the National Book Award, and recipient of the Cybils Award for best young adult novel. She has a doctorate in English Literature from Columbia University and has taught composition, literature and creative writing. Her books have been translated into ten languages.
Find Emily:
Emily Lockhart Website | We Were Liars Website | Blog | Twitter
1. Can you tell us a little about where we've seen you before and any previous projects or books?
We Were Liars
is my ninth novel for young adults, but my first to have a proper Australian publisher. I am thrilled. Readers might know me from
The Boyfriend List
or
The Disreputable History of Frankie Landau-Banks
.
2. What goes through your mind after your novel has been on sale for the first week?
I am always well into writing the next book when a novel comes out. I try not to think about readers too much, or sales figures, or anything, as therein lies poor mental health. But for some books I tour: then I am thinking about what to wear.
3. What inspired you to write We Were Liars?
I started with the idea of an old-money family that owns a private island - wondering what it would be like to spend summers there. I wanted to write a suspense story set in that landscape.
4. How long was the planning and writing process for We Were Liars?
It took about 18 months to write, but I had been thinking about the story for quite a long time before that.
5. What was your reaction to the cover art when you saw it for the first time? Did you have any ideas of your own that you wanted incorporated?
My US publisher showed me ten different possible covers and I told them which one I liked best. I adore it as it looks both mysterious and summery, a little sexy, a little literary. The Australian cover is a variation on the US jacket. I love that one, too.
6. Do you have any plans for future writing projects or are you working on any new books at the moment?
I am hard at work on a new book, but I can't say too much about it yet. It has a crime or two or three at the centre of it.
8. What are your top 5 books of all time?
Not for all time, but for today, books that have influenced my writing:
The Talented Mr. Ripley
by Patricia Highsmith.
Gentleman Prefer Blondes
by Anita Loos.
The Turn of the Screw
by Henry James.
The Color Purple
by Alice Walker.
The Hitchiker's Guide to the Galaxy
by Douglas Adams.
This novel was received for review via Allen and Unwin Australia. This review is entirely my own, no bribery or any deals have been made to sway this review or change my personal opinion of the novel.