Disruption (Disruption #1)
Behind 416 Pages
Released: 1 April 2014
Genre: Dystopian, Romance, Science Fiction
Publisher: HarperCollins Australia
Buy Me:
Fishpond
At the Other End:
What if a microchip could identify your perfect match?
What if it could be used against you and the ones you love?
Eight years ago, Mercer Corporation's M-Bands became mandatory. An evolution of the smartphone, the bracelets promised an easier life. Instead, they have come to control it.
Two years ago, Maggie Stevens watched helplessly as one of the people she loved most was taken from her, shattering her world as she knew it.
Now, Maggie is ready. And Quentin Mercer - heir to the M-Corp empire - has become key to Maggie's plan. But as the pieces of her dangerous design fall into place, could Quentin's involvement destroy everything she's fought for?
In a world full of broken promises, the ones Maggie must keep could be the most heartbreaking.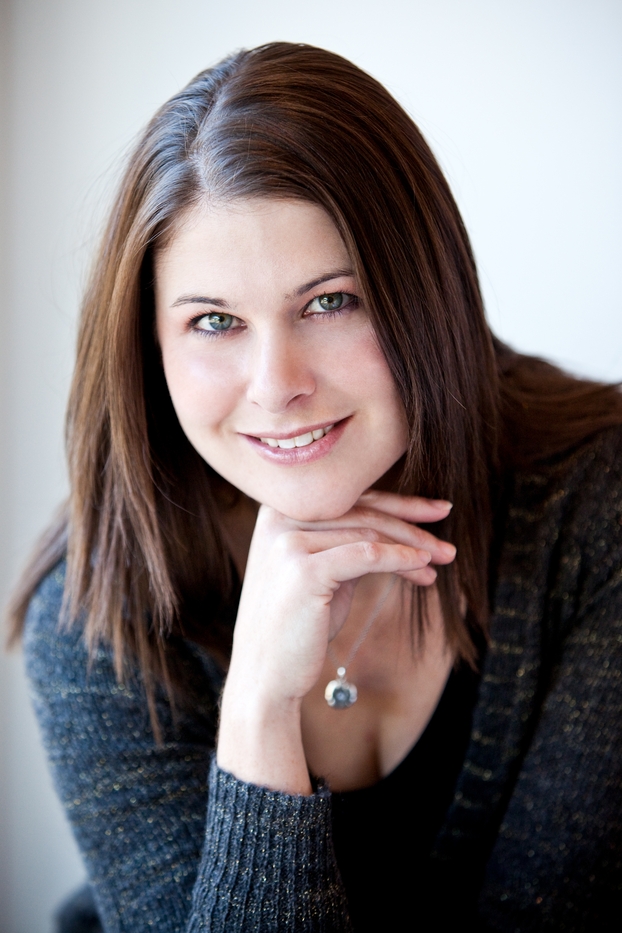 Jessica Shirvington is the author of THE VIOLET EDEN CHAPTERS also known as THE EMBRACE SERIES, stand alone novel, BETWEEN THE LIVES and has an exciting new duology called DISRUPTION on the way in 2014.
An entrepreneur, author, and mother living in Sydney, Australia, Jessica is also a 2011 & 2012 finalist for Cosmopolitan's annual Fun, Fearless Female Award. She's also one of the lucky few who met the love of her life at age seventeen: Matt Shirvington, a former Olympian and current sports broadcaster for Foxtel and Fox Sports. Married for twleve years with two beautiful daughters, Sienna and Winter, Jessica knows her early age romance and its longevity has definitely contributed to how she tackles relationships in her YA novels.
So this is my very first book by Jessica Shirvington. I know, I know...... I'm a terrible person, and I now see my horrible mistake of not picking up her books earlier.
Really, I would rate this book like 4.89, but only because it was a bit hard for me to actually get a full picture of the underground life that was described... I don't know, I just couldn't picture it. But other than that, I loved every other aspect of the book!!
Maggie was the best. I loved her character. How strong she was, even when she wasn't, and how she would do anything to put her family back together. She was risking her life on it, literally. She was a tough character, and I can't help but love kick arse female leads :) It is the recipe for an awesome book. A little bit predictable here and there, like her and Quin's Rating, and then a little bit just before the ending was revealed.
I love Quin as well, he was such a great character, and we could see Maggie's plan falling into place, as well as how he changes so suddenly once the plan in is motion. Gus was a really cool character, he is all sass like Maggie, and their interactions are always priceless moments. I couldn't get enough of them haha.
Because it's dystopian, all the new technology terms that they use are sorted within the first chapter, but I think I would have liked that Neg be explained a little earlier than it already was, but it didn't bother me much. The story line was fast paced and there was always something interesting going on, even when it wasn't action. I was never bored. Let me put it this way, I started at night, then after I got more than halfway through I had to force myself, literally force myself to stop and pick up in the morning. It's that addictive. Like it's own drug..... I couldn't stop thinking about the book, when I forced myself to put it down, I couldn't sleep because all I was thinking about was the book.
OH GAWD THAT ENDING. It was a bleak ending... or so I thought, until that one little ray of sunshine came into the scene... then it ended and my mind was running wild with possibilities of what is going to happen.
This is the best dystopian book that I have read this year, and I can't wait for the second book.
It is a must read, and it's a duology! So a short, snappy and brilliant series is definitely what this is. Plus, the cover is shinnnyyyyyyy.
Corruption (Disruption #2)
Released: 1 November 2014
Genre: Dystopian, Romance, Science Fiction
Publisher: HarperCollins Australia
Pre Order:
Fishpond
At the Other End:
How do you live with yourself when you've deceived the one you love?
How do you move on when the person you've been fighting to save betrays you?
Two years ago, Maggie Stevens began the hunt.
Four weeks ago, Maggie's world fell apart, when she finally found what she'd been looking for. And when Quentin, who had blindly trusted her, unravelled her web of lies.
Now, Maggie lives in the dark. But she's not about to stay there. Not when she still has to bring M-Corp down. Not when there is still a chance she could win him back.
In the exhilarating conclusion to Disruption, Maggie must do whatever it takes to show the world the truth. And the price for her quest? Everything. But for who?
This novel was received for review via HarperCollins Australia. This review is entirely my own, no bribery or any deals have been made to sway this review or change my personal opinion of the novel.