Stacking The Shelves is all about sharing the books you are adding to your shelves, may it be physical or virtual. This means you can include books you buy in physical store or online, books you borrow from friends or the library, review books, gifts and of course ebooks!
Surprises all around this week!
________________________________________________________________________
Thank you Allen & Unwin Australia for sending me these review copies!
Cooper Bartholomew is Dead by Rebecca James (Final Print Copy)
Clariel (The Old Kingdom #4) by Garth Nix
Hello gorgeous :D I can't wait to read this series, I've only heard good things about it! Plus, this copy of massive! Hmmm, going to invest in a smaller copy when it comes on shelves to match the rest of the series.
Pandora Jones: Deception (Pandora Jones #2) by Barry Jonsberg
Eeep, so excited about this one. I absolutely loved the first book, Pandora Jones: Admission, and I've been told how good this sequel is.
Sacrifice (Elementals #5) by Brigid Kemmerer
OMG THIS BOOK!! I've already finished it (I know, I'm addicted to this series), and let me tell you now, I blubbered like a baby. It was such a good ending, and there might be another novella coming..... Yes, I stalked Brigid until she told me, or didn't really tell me...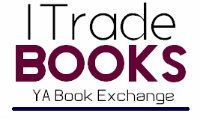 Thanks to trader, Elodie!
Wondrous Strange trilogy by Leslie Livingston + swag
Ohhh hello lovelies! I've read this series and I knew I had to have it when I saw it was up for trade. Plus, how awesome are the Jane Austen themed postcards?
Kelly, you sly woman! This is my all time favourite classic (other than Alice in Wonderland) and she surprised me with this gorgeous cloth hard copy!!! I think I nearly cried when I got it in the mail from her.