I've been tagged for the GIF & Books tag by the lovely Chara at Books for a Delicate Eternity.
This one was so much fun, I saw it making it's rounds on other blogs before coming here, and I loved reading them.
This tag is basically a list of ten books (from Chiara), and I have to give one GIF that perfectly encapsulates my feelings for that book. Simple right? Think again.... :P There are tons of gifs out there.
________________________________________________________________________
The Fault in Our Stars
by John Green
I liked this book, but I was expecting to be blown away. Especially because I only read this just before the movie came out, so yeah, expectations were pretty high. I admit, I liked the movie better than the book (aka. I cried more in the movie than I did reading the book)
Fangirl
by Rainbow Rowell
When it comes to this book, everyone is together in this big circle of the'I <3 Fangirl' club, and then there's me in the corner. I HATED this book. I made myself finish it. Sorry, do I get bonus points for that?
We Were Liars
by E. Lockhart
This book, kinda, sorta crushed me. It was perfect in every single way.
These Broken Stars
by Amie Kaufman & Meagan Spooner
Tarver! (that is all)
Daughter of Smoke and Bone
by Laini Taylor
The Falconer
by Elizabeth May
This. Looks. So. GOOD!!!!
Legend
by Marie Lu
It was ok. It had it's ups and downs, but it was just meh overall.
Oh, the Places You'll Go!
by Dr. Seuss
I haven't exactly read this...... I didn't read much Dr. Seuss as a kid, sorry peeps.
The Adventures of the Wishing Chair
by Enid Blyton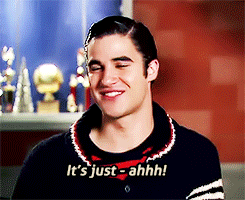 I haven't read this one either... It's just, ahhhh.
P.S. I Love You
by Cecelia Ahern
This book. I can't.. I just....... I want to cry all over again :'( My copy of this book has tear stains all throughout it.
I've Tagged:
(P.S. Sorry if you've already been tagged, I'm trying not to re-tag)
Kelly at Diva Booknerd
Kristy at Book Nerd Reviews
Jaz at Fiction in Fiction in Fiction
Joy & Alana at Thoughts by J.
Your books:
1. The Twin's Daughter by Lauren Baratz-Logsted
2. Dangerous Girls by Abigail Haas
4. Storm by Brigid Kemmerer
5. Throne of Glass by Sarah J. Maas
6. Side Effects May Vary by Julie Murphy
7. Wildwood Dancing by Juliet Marillier
8. All Our Yesterdays by Cristin Terrill
9. Paranormalcy by Kiersten White
10. Poison Study by Maria V. Snyder