Corruption (Disruption #2)
Behind 336 Pages
Released: 1 November 2014
Genre: Dystopian, Romance
Publisher: HarperCollins Australia
Buy Me:
Angus & Robertson | Booktopia | Bookworld | Fishpond
At the Other End:
You can't stop technology.
You can't go back in time and have a do-over.
But you can cut off the head of the dragon.
Y
ou can show the world the truth.
And you can fight for the people whose lives have been stolen from them.
And the price for her quest?
Possibly everything.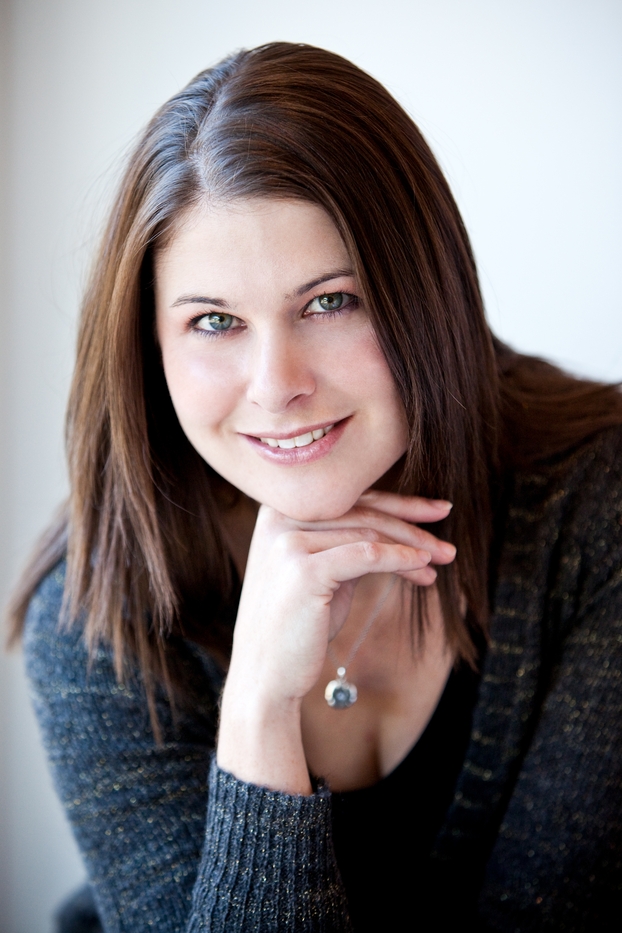 Jessica Shirvington is the author of THE VIOLET EDEN CHAPTERS also known as THE EMBRACE SERIES, stand alone novel, BETWEEN THE LIVES and has an exciting new duology called DISRUPTION on the way in 2014.
An entrepreneur, author, and mother living in Sydney, Australia, Jessica is also a 2011 & 2012 finalist for Cosmopolitan's annual Fun, Fearless Female Award. She's also one of the lucky few who met the love of her life at age seventeen: Matt Shirvington, a former Olympian and current sports broadcaster for Foxtel and Fox Sports. Married for twleve years with two beautiful daughters, Sienna and Winter, Jessica knows her early age romance and its longevity has definitely contributed to how she tackles relationships in her YA novels.
I can't tell you all how much I loved this book. It was complete and utter perfection from the very first page to the last.
Corruption starts off, literally, where Disruption finishes. When I say literally, I mean, once you finish Disruption, the start to Corruption is like the start to a new chapter. I would definitely binge-read this duology when I get the chance and it's all sunken in. If you are wary of any sort of 'filler', then you have absolutely nothing to worry about. Every page of this book was important to the journey that Maggie was taking, and honestly, you don't feel like you want to skip anything, it is all action packed.
The characters are everything you would want and imagine in a thrilling conclusion. Maggie is as fierce as she was in Disruption, yet she is changed because of what happened at the end of the first book. She has moved out of her comfort zone in this book, and she actually makes mistakes! Like whoaaaaaa... That just makes me like her even more. She accepts what is going to happen, when it happens, she has to put her own feelings aside some of the time to do what is right and fight for what she believes in, and is, ultimately, the right thing to do.
I ship Quinn and Maggie to the moon and back. These two are so right for each other, that it makes you want to have Phera-Tech, just for the sole reason to find your match and to have a love like these two. In any case, Gus is his own ship haha, he is too much of a lovable character to be able to share him with anyone else. I absolutely loved Gus in this book as much as all the other characters. He helped Maggie get up on her feet after everything that she has been through, and has made her stronger and a better person, on a completely different side than to Quinn (as in, not a romantic way).
I wasn't sure exactly where this book was going to be headed, especially with how and where Disruption ended, but this book was beyond all of my expectations. Sure, you could guess one or two minor things here and there, but nothing that wasn't meant to be hidden. Its like, some hints were put in there right before something was going to happen, and then you got to hear in detail about it.
The ending.... Just WOW. Those last words..... The ending was done perfectly (just like the rest of the book). I just have one little thing that I am curious about, but that's just a personal little tid-bit that doesn't even affect the whole of the book or the outcome of anything.
If you haven't picked up this series yet, I don't know what you're waiting for, but it better be for this second book to come out so you can binge read. Just GO!!!!
Disruption (Disruption #1)
Behind 416 Pages
Released: 1 April 2014
Genre: Dystopian, Romance, Science Fiction
Publisher: HarperCollins Australia
Buy Me:
Amazon | Angus & Robertson | Audible | Booktopia | Bookworld | Fishpond
At the Other End:
What if a microchip could identify your perfect match?
What if it could be used against you and the ones you love?
Eight years ago, Mercer Corporation's M-Bands became mandatory. An evolution of the smartphone, the bracelets promised an easier life. Instead, they have come to control it.
Two years ago, Maggie Stevens watched helplessly as one of the people she loved most was taken from her, shattering her world as she knew it.
Now, Maggie is ready. And Quentin Mercer - heir to the M-Corp empire - has become key to Maggie's plan. But as the pieces of her dangerous design fall into place, could Quentin's involvement destroy everything she's fought for?
In a world full of broken promises, the ones Maggie must keep could be the most heartbreaking.
This novel was received for review via HarperCollins Australia. This review is entirely my own, no bribery or any deals have been made to sway this review or change my personal opinion of the novel.