The Darkest Part of the Forest
Behind 272 Pages
Released: 15 January 2015
Genre:
Fantasy, Romance
Publisher:
Indigo
Pre-Order:
Angus & Robertson | Booktopia | Bookworld | Book Depository | Fishpond
At the Other End:
Faeries. Knights. Princes. True love. Think you know how the story goes? Think again...
Near the little town of Fairfold, in the darkest part of the forest, lies a glass casket. Inside the casket lies a sleeping faerie prince that none can rouse.
He's the most fascinating thing Hazel and her brother Ben have ever seen. They dream of waking him - but what happens when dreams come true?
In the darkest part of the forest, you must be careful what you wish for . . .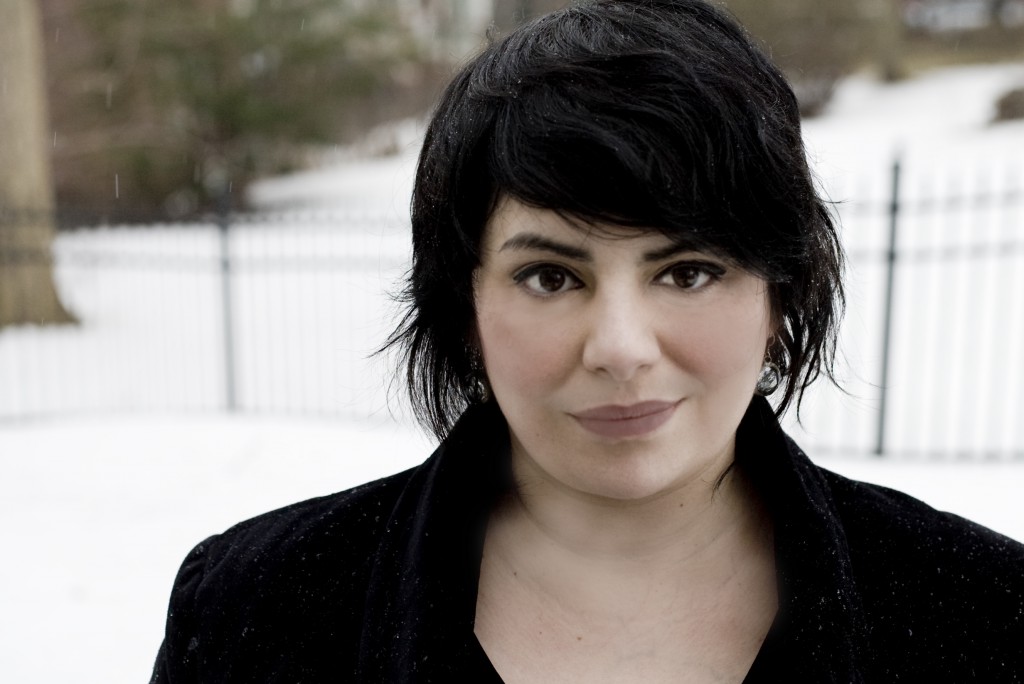 Holly Black is a best-selling author of contemporary fantasy novels for kids, teens, and adults. She is the author of the Modern Faerie Tale series (Tithe, Valiant, and Ironside), The Spiderwick Chronicles (with Tony DiTerlizzi), and The Good Neighbors graphic novels (with Ted Naifeh) The Poison Eaters and Other Stories, a collection of short fiction, and The Curse Worker series (White Cat, Red Glove, and Black Heart). She is also the co-editor of three anthologies, Geektastic (with Cecil Castellucci), Zombies vs. Unicorns (with Justine Larbalestier), and Welcome to Bordertown (with Ellen Kushner). Her most recent works are the middle grade novel, Doll Bones, and the dark fantasy stand-alone, The Coldest Girl in Coldtown.
She lives in Massachusetts with her husband, Theo, in a house with a secret library.
I've literally just finished this book and I want to give it all the stars possible, even though I had minor issues with a little of it, I'll suffice with a 5.
This is my first Holly Black novel, and it just makes me want to go online and buy another one of her books. In this book, faeries have gifts, or humans are given gifts. I have come to the conclusion that Holly has a gift of storytelling. Once I started reading, I couldn't stop, I would lose hours upon hours, just sitting and reading, thinking that a half hour has passed when it's been 3 or so hours (~>__<~) and then, even when I have closed the book, all I could think about was the book, or I would be stealing glances at it, or at my bag where I know that book is inside. I'm hopeless, I know.... But this book! Arrgh.
It's not just because of Holly's gift that makes you caught up in this book, it's just that captivating that you want to keep reading it, to find out what else has been thrown in. Seriously, it is set in our time, the faeries and humans in the town of Fairfold live together in a somewhat respectable peace, there are real honestly to god, round table like Knights, faery monsters, love, and mysterious secrets, all bound together in one stand alone book. How it all fits together into one 300+ page book without being rushed kind of astounds me. There is soooooo much going on in this book, that it's hard to turn away from it, even when nothing is really happening.
I loved Jack. I think I fel in love with his character from the first mention of him, and it grew more and more as the book went on. He is a character that you usually wouldn't think twice about in any other faery book. I liked Hazel and her brother Ben, at times. I loved how easily I could fall into the story with these two characters, even though it is all mainly being told with Hazel as the sole main character (the book is told in third person). What I kind of had issues with is a spoiler, so highlight if you dare...
I got annoyed at how easily they fell under the faeries spell. With Sverin, and both of them basically falling all over him. Plus, I'm not sure how I feel about how Hazel would just go around a kiss anyone, I think it's just a personal thing, but I didn't like it and it just felt awkward and weird, because how would she actually be able to get into a relationship or fall for a guy she likes when she goes around kissing boys because it makes her feel good? And Ben, being all cliche-fairytale Disney-happily-ever-after with everything, was still awkward, because it felt like he instantly fell in love with any guy who holds his interest and is gay too.
I didn't know what to expect from the actual story. It was a whole combination of things, and it was hard to tell what would come next. There was one time, where I knew something that would have helped them sooner than when they remembered it, and when I had a faint guess at where something important could be hiding, a few pages before it was revealed. Other than those, it was pretty full on, and because it was so new with all these different concepts coming together, it was hard to tell what would be thrown in next. I loved that our modern world is thrown into the whole faery business. Straight away, you can tell that it is set in today's time, and it automatically felt a bit weird to me, yet it was weird in a really cool and awesome way.
All in all, it was a brilliant and engrossing read. I will definitely be picking up another Holly Black novel now after this spectacular book. I love how it was a stand alone, and it would have been too much being turned into a series, it would have had to be dragged out a whole lot more, and the ending is left open yet strangely complete, as I finished with a happy *sigh* and closed the back cover.
Watch out for this book, it may be a long ways off, but it is definitely one to mark on your calendars.
This novel was received for review via Hachette Australia. This review is entirely my own, no bribery or any deals have been made to sway this review or change my personal opinion of the novel.