Stacking The Shelves is all about sharing the books you are adding to your shelves, may it be physical or virtual. This means you can include books you buy in physical store or online, books you borrow from friends or the library, review books, gifts and of course ebooks!
________________________________________________________________________
Thank you Penguin TEEN Australia for sending me this review copy!
Until now, I haven't heard much about this book, including more detail about what this is actually about too. But now that I've read the blurb at the back of this edition, it sounds AMAZING. I can't wait to get started on this one.
The Queen of Zombie Hearts (Alice in Zombieland #3) by Gena Showalter
True Fire (True Fire #1) by Gary Meehan
After loving the first two Zombieland books, I am keen to see how it will all end, especially to see how Cole turns out after the events from the previous book that made me want to tear him limb from limb lol.
I haven't heard of True Fire before it was on sale from Bookworld, but seeing that sticker made me want to get it even more than from what I had read of the blurb. This book sounds intriguing and I can't wait to find some spare time (psssh, please, what spare time?) to read this.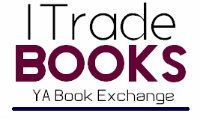 Traded with the lovely Mishma
Dark Triumph (His Fair Assassin #2) by Robin LaFevers
I've been wanting to read this series for a while now. Seriously, Assassin Nuns?? Who wouldn't want to read about that.