A Court of Thorns and Roses (A Court of Thorns and Roses #1)
Behind 432 Pages
Released: 1 May 2014
Genre: New Adult, Romance, High Fantasy
Publisher: Bloomsbury Publishing Australia
Pre-Order: Angus and Robertson | Booktopia | Bookworld | Book Depository | Fishpond
At the Other End:
Feyre's survival rests upon her ability to hunt and kill – the forest where she lives is a cold, bleak place in the long winter months. So when she spots a deer in the forest being pursued by a wolf, she cannot resist fighting it for the flesh. But to do so, she must kill the predator and killing something so precious comes at a price ...
Dragged to a magical kingdom for the murder of a faerie, Feyre discovers that her captor, his face obscured by a jewelled mask, is hiding far more than his piercing green eyes would suggest. Feyre's presence at the court is closely guarded, and as she begins to learn why, her feelings for him turn from hostility to passion and the faerie lands become an even more dangerous place. Feyre must fight to break an ancient curse, or she will lose him forever.
Throne of Glass was Sarah J. Maas's first full-length novel to be published, though she already had a large online fan base, many of whom discovered this fantasy world in its first incarnation on www.fictionpress.com, written when Sarah was just sixteen. Throne of Glass was shortlisted for the Waterstones Children's Teen Book of the Year and has sold in thirteen languages. Sarah lives in Southern California, USA.
________________________________________________________________________
Sarah J. Maas is legendary, no matter what she writes it all turns to gold. Another intricate and beloved tale turned dark and now aimed at older YA/NA reader. A Court of Thorns and Roses is a story that will leave you up until the dead of night reading.
Are you kidding me? She can do NO wrong! Zilp, ditch, nada. I'm pretty sure if she releases some story that I would despise just from reading the blurb, I would still love it. This book is no exception, and just adds to the Sarah J. Maas book crave list. I am so happy and honoured to call myself one of her 13 :D I would spend absurd amounts on her books and it would all be worth it, I'm even going to be buying the TOG series in hardback as well (eventually). I'm going to try getting through this review without screaming or crying or flailing and swooning (ha! As if that's likely).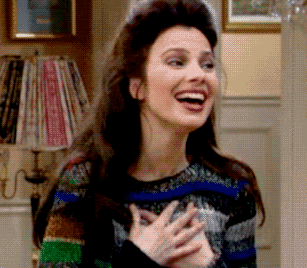 First of all, I tweeted my reactions while reading the book on Twitter using #ACOTARreactions. There isn't many, but it is enough to tease whatever sanity you have into needing this book to come out earlier than 1st May.
From the very beginning, I loved Feyre. She became exactly who she needed to be for her family, even though it was like they didn't give a Shit about what she really does for them. They don't starve. They have food. They have money. They have clothes. Should I continue? I so wouldn't have put up with their attitudes if it was me, but I respected Feyre's silence when it came to them, even when it just got shoved back in her face. Especially after everything that happens, she still always worries about her family, she never stops, and that just made me love her even more.
You know the funny thing, I love retellings because then you don't hear anyone saying that it's too much like this other story, even though it actually is. You can always see its familiarity with the original tale of Beauty and the Beast, but it's so unique in its own right. It's a dark tale, and these faeries are nothing for little kids (see, Kelly! Behold, dark faeries :D) and it's filled with on heck of a steamy swoony romance that would be suitable for older YA readers, just because some of the content might be too explicit for general YA's suggested age range (technically it's NA).
I loved Tamlin. He is such a swoon worthy character and it would be impossible not to fall in love with him. He was fiercely protective and would sacrifice himself for those he loves and to keep his court safe. Lucien was such a character. I always had a smile on my face when he and Feyre were paying each other out. They had such an open and honestly relationship that it was pure entertainment. He was a good friend, even though he hated her.
The descriptions of art in this book were something that I loved. I don't usually like books about art, because they talk about all these famous paintings or artists/jargon etc, but this just talked about the colours and what the painting felt like. It made you love it and you could vividly picture every single artwork and you could see how her mind worked when she thought of all the colours and shapes. I felt like crying when she was struggling to read and write. I didn't realize how much we take it for granted until reading this book. It was heartbreaking seeing her trying and trying to read or write a letter to her family.
What I loved about Feyre (and the book), was that she knew she was human and was practically powerless to the fae, no matter high ranking they were, she knew that she was human. Not to mention, that there were scenes where it showed you just how human she was. She didn't develop some power out of the blue to make her more powerful or give her an advantage, like other books give you. She was powerless, and only her wits and skills as a huntress kept her alive. This was something I absolutely loved.
That ending. I couldn't stop the pages from flying when you get towards the end of the book, it was riveting and you couldn't tear your eyes away even if you wanted to. I was expecting a massive cliffhanger, but it didn't have one that was too bad. It just made you crave wanting to see Feyre and Tamlin together and I really want to know about Rhys and that bit at the end before he left!! (Yep, you're not getting any spoilers from me, as much as I want to shout it out to you all). That's a minor shadow of a cliffhanger if I ever saw one, and I honestly cannot wait until the next book comes out. As much as I loved reading this now, the second book won't come out for another YEAR!!! More than one year actually! (Thanks for reminding me, Kristy >_<) And the first book hasn't even released yet! *Hides in a corner of room until next year comes, only coming out for Queen of Shadows*
You NEED to countdown until 1st May until this book comes out. This is a book that you NEED in your life. I will be the biggest pusher of this book and make everyone read it, it's that brilliant.
HERE! TAKE THIS AND COUNT DOWN!
This novel was received for review via Bloomsbury Publishing Australia. This review is entirely my own, no bribery or any deals have been made to sway this review or change my personal opinion of the novel.