Released: 1 September 2015
Genre: Fantasy, Romance
Publisher: Bloomsbury Australia
Bloodthirsty for revenge on the two men responsible for destroying her life, and desperate to find out if the prince and his captain are safe, Celaena returns to Rifthold, the seat of so much evil. She has accepted her identity as Aelin Galathynius, Queen of Terrasen. But before she can reclaim her throne, there are dark truths to learn and debts to be paid. Aelin must stay hidden beneath her assassin's hood and draw on her mortal strength as Celaena to prevent the King of Adarlan from tearing her world apart. Only then can she fight for her people.
Read my review of Heir of Fire (Throne of Glass #3) here.
Throne of Glass was Sarah J. Maas's first full-length novel to be published, though she already had a large online fan base, many of whom discovered this fantasy world in its first incarnation on www.fictionpress.com, written when Sarah was just sixteen. Throne of Glass was shortlisted for the Waterstones Children's Teen Book of the Year and has sold in thirteen languages. Sarah lives in Southern California, USA.
________________________________________________________________________
1.
Celaena / Aelin is one of the strongest female heroines we've seen in young adult. How does it feel to have a character you've created, be elevated to a celebrity / role model status?
It's a little overwhelming for me to let that sink in. I've been writing these books since I was 16 years old and Celaena was partly inspired by heroines like Buffy and Sailor Moon, who are girls that had many different sides to them and seeing my readers and young women embrace her and look up to her is something that is really surreal and wonderful for me, because I did the same when I was that age with other heroines, and for me what's so fun about writing this series and getting to explore who Celaena/Aelin is, as not just a woman but as a human being, and exploring her other relationships with men and also her friendships with girls, and in Queen of Shadows that was actually one of the thing that meant the most to me, was being able to develop relationships with other women and also the relationships that other women in the series have had with each other. I love it when I see 'fire breathing bitch queen' being embraced and I'm really honoured that readers love her as much as I do.


2. I know you're married, but you're ridiculously good looking. Have you ever thought about what your children would look like if you shacked up with Pierce Brown, author of Red Rising?
I don't even know what that person looks like, so I guess my answer is no. I feel like maybe I should google him now. I think someone should ask him this question as well, and it's not just like me getting these random 'do you ship yourself with someone' questions. So my answer is a big fat no.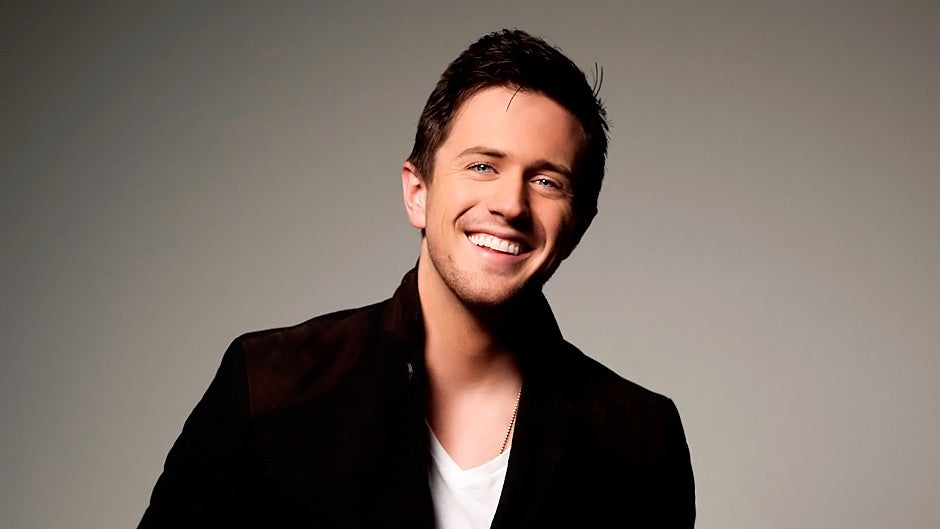 3. Sarah, I've read recently that ToG has been opted for a tv series and I would like to know which actress you think would best suit the part of Celaena/Aelin and why?
I actually don't have a dream cast in mind, for me the looks wouldn't matter as much as the acting abilities. It's about who can bring these characters to life and best capture their spirit, and I think for her it would really be about finding the right person who embodies who she is, so I don't have a perfect name in mind. It's so lame, I don't have a dream cast, but I really could just daydream about that and totally distract myself from writing books that I certainly hope the TV show gets made but who knows! Who knows what will happen!


4. Which YA series would you recommend the most to people who are also a fan of ToG and ACOTAR?
There are so many wonderful YA books out there right now, I could rattle off an endless list. My very best friend in the world, Susan Dennard, has a new fantasy novel coming out called Truthwitch, it's out January and that book is the book that I wished that I had when I was a kid, and the book that I've been waiting for as an adult, where it's got the most beautiful and epic sweeping fantasy, great romances, but also tons of wonderful friendships, and I just love it. I love that series and I think that Throne of Glass fans will adore it. It's like high fantasy at its best, I love that book. Susan wrote another series before that (Something Strange and Deadly) which was historical/paranormal stuff, which I also love, but when Susan literally sent me the first chapter of Truthwitch when she wrote it on a whim, I burst into tears when I read the first page and I called her in tears telling her "this is the book you have to write, this is the book of your heart and soul. It will change everything for you" and people have been reading this book and falling in love with it all over the place so it's wonderful to see readers take off with it.
5. What has it been like writing two different versions of Fey mythology in the Throne of Glass series and ACOTAR?
I consider them so different, when I wrote ACOTAR there was no other name that I wanted to call them. But I consider the Fey in the Throne of Glass and ACOTAR to be completely different in a lot of ways, and I think the ACOTAR series leads more of the early ancient legends of our world, the Fey aren't nice fairy Tinkerbells, they're murderous predators that do not like humans, whereas the Fey in Throne of Glass have Elves but much sexier, more primal elves, and I consider them in both of the series as different and separate. I'm never like, 'Oh I'm writing about Fey here' and they are almost like different species in a way.


6. What's the weirdest thing you've Googled?
I don't think there is anything that is that weird, at least by my standards. Recently I googled 'sand fly bites' while in New Zealand and that turned up a whole disgusting thing, because I got bitten by them and they were all over my legs. I should have had my computer so I could just search for the weird stuff. Oh, like maybe do you throw up when you eat Breakfast before you work out in the morning, or when should you eat breakfast. Isn't in Throne of Glass, Celaena pukes when she's working out in the morning, its just googling if you vomit while exercising.


7. What would you say the highlight of your career has been so far?
There are so many, mainly to meet and greet readers at events all over the world. That's insane to me, and last night in Melbourne we had around 315 people at this event and I walked out and saw the giant crowd. I've never heard so much cheering and screaming, at least for me. My heart just started pounding and I never get nervous before events, but when I heard that cheering my heart just started racing and I had this moment where I can't process how overwhelmingly wonderful it is to have that kind of welcome from readers who are on the other side of the world from where I live. But on a more personal note, aside from that phone call from my agent saying that the book first sold, one of the big moments for me was when I found out that I was officially a New York Times Bestseller and for years while growing up I had so many people tell me that writing fantasy wasn't worth my time, and that fantasy books weren't real books, and I would get into these fights with my parents where, which I understand now in hindsight completely, but my parents were like "after college you get a job" and I would be like, "I just want to write full time", and they would tell me that "it's not a realistic thing, and you need to be able to support yourself," and we would get into these screaming fights about it, which they were absolutely right to be concerned like that, but at that time I didn't feel that way. But my parents have always been supportive of my writing and was making sure that I was taken care of and I was able to support myself, and once I sold my book my parents flew out to California for my launch party and they have been so supportive of all my writing, and when I got the phone call from my editor that I was a New York Times Bestseller, and I got to call my mum and tell her that, she said to me as she started crying that "I regret ever telling you to be realistic about your expectations for yourself" and that moment is has always stuck with me, and it's validation but, I can't really explain this emotional connection that I had at that moment, but it became one of those moments when everything felt real. I still deny everything cool, I'm just like "nah, it's not real I just made that up, it didn't happen" but that was a really special moment.


8. Can you say anything about what you plan to write next after you finish the two series that you are currently writing?
Right now I'm really focused on these books but I definitely have some ideas that I'm really really excited about, that I definitely should not talk about. I have stories in my head that I've had roaming around for years and years, waiting for the right time to be told, and I might have maybe decided what I want to write next, but it's all secrets.


9. A lot of your characters and places have really unique names. Where do you get the ideas for some of these creative names?
Sometimes I like to delve into mythology and see what's in there and what I can play with. For some of the names I will literally go on babynames.com and type in "sexy warrior names" and then see what comes up, and then make a list out of those, and then if I don't like any of those I'll make combinations of letters and mesh them together. Sometimes I'll just hear a name in my head and I can't explain where it comes from, but that just is the characters name, or that is the place name. I started doing this little thing where I'll put my own fandom things inside my books, so like in ACOTAR there is this side character named Isaac Hale who is totally named after two of my favourite characters from Teen Wolf, a real literary quality, and right now in the 5th Throne of Glass book, I might get too embarrassed and change it, but my favourite ship in The 100 TV show is literally the name of a geographical feature: Bellarke, the cliffs of Bellarke, is my geographical feature that I might change.
10.
Sam, oh lovely Sam. I know his ultimate conclusion is a big driver in Aelin's history and story, but have you ever wanted to go, 'screw it, Sam should come back as a ghost and you can't stop me because I'm the boss'? (Sam <3)
I love Sam so much, but at the same time he is better, not for him but for Celaena and the rest of the story, he's better off dead. Even when it came to the romance in Queen of Shadows, I wound up asking myself on a whim, if Sam came back, would she go with 'You-Know-Who' or would she be with Sam, and I realized, no she would let Sam go. He (Sam) would be like, "Surprise, I've been in a foreign country for three years". She would have changed enough and found who she loves, so even if he just came back it wouldn't be like what it was before, which might upset some readers. I love Sam but he's what she needed at that time and was so instrumental to her growth.
11.
Both Celaena/Aelin and Feyre go to some pretty dark emotional places. How did you cope with writing those scenes. Did it affect you on a personal level?
Absolutely, when I wrote Heir of Fire, it was extraordinarily hard for me to write that book because I write all my novels in a linear fashion. I write from page 1 until I reach the end, so I revise in the same way because I need to emotionally go on those journeys with my characters, so I can know if any given moment the weight that's behind them. When I wrote Heir of Fire and got into Celaena's head space, I had to imagine a world in which my best friend did not exist anymore, and she had died, and that was so abhorrent and awful to me that I would literally just feel ill, but it let me get into Celaena's head and it was exhausting to work on Heir of Fire because I poured my soul into that book and it was like a nerve had just bled all over the pages with that book. So I definitely feel what characters are going through, I literally keep tissues next to my computer because I cry all the time. I love them all so much and I just feel so deeply for them and I go through the journey with them, when I'm writing the books, which is hard for me to separate it. With The Assassin's Blade, when I wrote about Sam dying and that whole sequence I actually had to get up and walk away from my computer several times, because I couldn't handle what was going on and what was happening to him, and happening to Celaena. That is about as emotionally unstable as I've been writing that entire series.
What about in Crown of Midnight?
Crown of Midnight when Nehemia died also killed me, but then I had to get into Celaena's utter rage afterwards, so I grieved in that moment, but then I had to literally freefall into that pit that she goes into where she goes ape shit crazy. So it wasn't the same as what happens to Celaena in The Assassin's Blade where it nearly breaks her, and then the whole sequence in Heir of Fire where there is the flashback with what went down 10 years ago. There is a scene in Queen of Shadows, that is actually one of my favourite scenes, where Asterin Blackbeak tells Manon about her secret history, and I literally cannot talk about the details of that without crying. Like even now, I can't talk about I'm getting emotional and I don't even know where that came from, but in that moment, I just felt it, I just wrote it and there it was, and so that's one of the things I love about writing, as crazy as it sounds crying all the time, I love getting that close to my characters and living the story with them. That's why I can't write in public, I have to write alone in my house because I just get so invested in them.
12. All your male characters are utterly swoonworthy, who or are there many males who inspire these characters ?
I have like a new flavour of the month when it comes to male celebrities. I think I will always be obsessed with Henry Cavill, he's SO hot. I like to imagine Rowan as either Henry Cavil or maybe Sam Heughan from Outlander, or even Bob Morley from The 100. I swap between three of them, like Rowan looks like each one of them depending on my mood and what I've seen recently. Cillian Murphy reminds me a lot of Rhys from ACOTAR, especially in Peaky Blinders, which is one of my favourite shows ever. I love men they're very nice to look at, obviously.
Left to right: Henry Cavill, Sam Heughan, Bob Morley & Cillian Murphy in Peaky Blinders
13. Both the TOG and ACOTAR series have strengthened my love for fantasy and faerie novels. I was wondering how you fell in love with them yourself? Was there a particular novel, character or author that sparked your interest in these kinds of stories?
I grew up with fairytales and I have no idea if I was predisposed to love them or if it was my parents who started reading them to me and I just became obsessed with them. But when I got a little older I realized that there are fantasy books that are kind of like fairytales for older readers, and you could go to these foreign lands and see these princes and dragons and all the things that I really love. When I was little I was a big reader, but when I was in middle school around 12-13 years old I stopped reading and I felt like I was kind of like a girly-girl, but I was also like a tomboy, and those are the stupid boxes that society tells you that you have to be in if you're a girl, it's either one of them or the other, and I decided that I was going to be a girly-girl so that meant that I couldn't read the fantasy books that I liked, and I shouldn't talk about the "boy things" I liked like Star Wars and Indiana Jones, so I stopped reading a
nd I became willingly dumb, like I pretended that I was an airhead because it was cool and trendy. But then I had this great teacher that year and he noticed that I stopped reading, and he called my parents in for a meeting and said, "look, Sarah is not the worst student in class, she's also not the brightest, but she isn't reading and she isn't enjoying the books that she in school and Sarah needs to read something. Doesn't matter what it is, Sarah needs to be reading something, so take her to the bookstore and let her find a book that she wants to read, and don't hover, don't tell her that the book that she's picked out isn't the one she should be reading. Let her go find a book, buy it, and keep your mouth shut." And so my parents did that, they brought me to the bookstore and that day I walked out with Robin McKinley's The Hero and the Crown and Gath Nix's Sabriel, and those books changed my life. For the first time I saw these heroines who got to do all the cool stuff that I wanted to do, like fight monsters and there would be these romances, and the dragons, and they didn't have to pick between these two parts of themselves, they could just be who they were, a complete package and that inspired me say 'fuck it, I'm not going to be a girly-girl or a tomboy, I'm going to be everything that I want to be, and if someone has a problem with my Star Wars obsessions or my anime obsessions then that's their problem.' Those books also inspired me to start writing as well, and some of my very very first writings ever were total rip-offs of Sabriel, it was embarrassingly silly stuff. One of the highlights of my career is getting to meet Garth Nix at an event in Texas, and we were on a panel together and I brought that copy of Sabriel that I had bought that day when I was a kid and I had him sign it, and I was trying not to emotionally fall apart as he signed it for me. He is the nicest most loving person, so I owe so much to him and to Robin McKinley.
Thank you to everyone who submitted a question, but unfortunately we couldn't get to all the questions.
________________________________________________________________________