Hello again!
It has been FOREVER since I've been on this blog, but no matter how many times the rational part of my brain tells me that I just need to stop this, I can't. I love everything that I've done on here and I love all of you guys and I love all of the freebies that are available to you all on here. I know I've been needing to get a co-blogger for ages, but I just haven't had time to actually do a co-blogger sign up post..... Yeah, it's pretty hectic.
You can imagine my surprise when I stumbled along one of my twitter/instagram friends saying something or other about blogging. Knowing me, I immediately jumped up and offered this blog to her. You'll be seeing a lot more of her than you will be of me (just keeping it real), but I'll be in from time to time when I get the time. So get ready for this blog to be active again and give a big welcome to my new co-blogger, Brittany!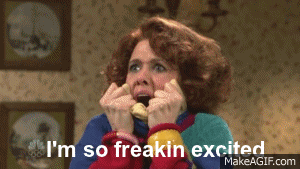 Learn everything about her in the About Us page, and start stalking her on Twitter and Instagram. She's already done two posts and they are fabulous and the blog tour is so exciting because I've been hearing about this series for a while now.
To really welcome Brittany, the wonderful people at Harpercollins Australia have given me a really awesome Flawed by Cecilia Ahern book/swag pack! I've read this book and it is so freaking good you guys. After finishing it, it reminded me of how I felt when I read my first dystopian novel (divergent). I'm seriously craving the next book, and I really hope it comes out soon-ish next year. My mum and I have both read and loved P.S. I Love You and Where Rainbows End (our copies have tear stains in them, but I'm pretty sure this is standard with these books) and have loved every heart breaking minute of them. Review to come!
This giveaway is open to Australian Residents only (sorry everyone)
You can win:
- US Hardcover edition of Flawed by Cecilia Ahern
- Signed AUS paperback of Flawed by Cecilia Ahern
- Signed UK Hardcover of Flawed by Cecilia Ahern
- Flawed Bracelet
- Flawed Poster
- Flawed Brand Sticker
a Rafflecopter giveaway